13 Weeks Travel simplifies group travel needs, whether it is for a destination party, a coaching retreat, a spiritual retreat, a Christian retreat, a transformative retreat, a corporate retreat, an educational trip, a family reunion, a school reunion, ladies-only getaways, men group travel. If it involves a group of people, 13 Weeks Travel have the expertise to make your group travel as stress-free as possible.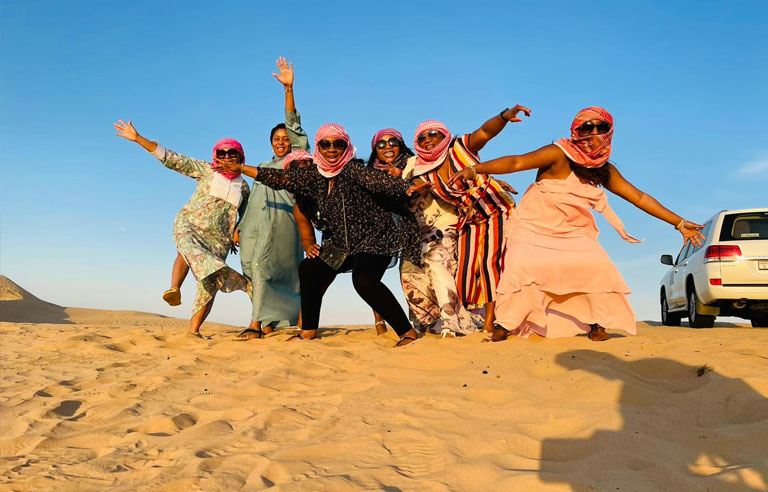 With a combined 15 years of travel experiences, 13 Weeks Travel Team is a specialist in group travel planning from the conception of your idea to the delivery of your service.
We handle every logistics to make your group travel the talk of the town. From charter flight bookings to taxi and limousine sourcing to private yacht booking.
Curated Luxury Experience
Each trip is bespoke. Our team works with an array of trusted travel suppliers and service providers who have top-notch expertises of their countries.
We speak your language and make your investment in travel worthwhile.  When you book with us, we ensure your luxury experience is amplified.
Celebrate your milestone birthdays with your nearest and dearest at a destination close to your heart.
Beautifully Crafted for you. Book your family holidays, couple's getaway and solo trips with us.
Build lasting friendships and network while exploring new places. Check out our exciting 2023 travel calendar.
Our travel planning service is all you need to take your trip from ordinary to extraordinary.