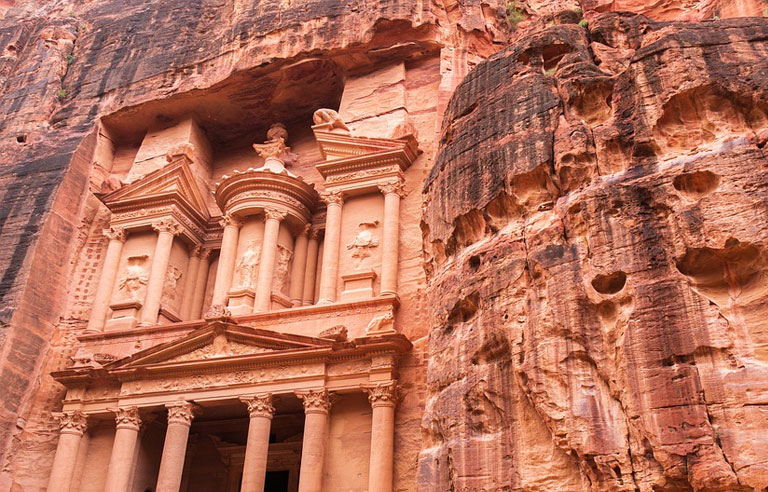 OVERVIEW
INCLUDES
ITINERARY
PAYMENTS
REFUND
OVERVIEW
Jordan Luxury Group Trip | April 2023
£1,750.00
Explore Jordan for six electric days. You'll start off exploring Amman for a day but that's not the highlight yet – wait for it. You'll head over to Petra to see the incredible wonder of the world and do so on a camelback. You'd also be exploring the beautiful Wadi Rum desert and enjoying life with the Berbers. Talk about an experience, eh?
This one is for the adventure and culture lover. It's going to be epic!
What's included:

Accommodation – Stay at a luxury bubble hotel in the Wadi Rum desert. Stay at a five-star Amman hotel.

Airport transportation – We will arrange an airport transfer for you. Pick up and drop off are included.

Ground transportation – We will cover your transportation to all tourist destinations and activities throughout the stay.

Tours and activities – All tours and activities on this trip are fully paid for. Entry to iconic places like Petra, Wadi Rum and the dead sea are all covered.
A two-day camping experience in the Wadi Rum desert.

All entry fees to iconic places like Petra, Wadi Rum, and The Dead Sea.

A hot air balloon experience in the Wadi Rum desert.

Breakfast – Daily breakfast, Jordan style!

Welcome starter kit – Detailed guide on everything you need for a great trip in Jordan.

Full trip support – We will support you right from when you book the trip and until you get back home. We will also assist you in finding the best deals on flights.

Gift bags – 13 Weeks Travel goodie bag filled with modern traveller essentials. Something special to say thank you for allowing yourself this trip of a lifetime.

Photographer – We will have a photographer to capture some of your best Jordan moments.
INCLUDES
ITINERARY
PAYMENTS
REFUND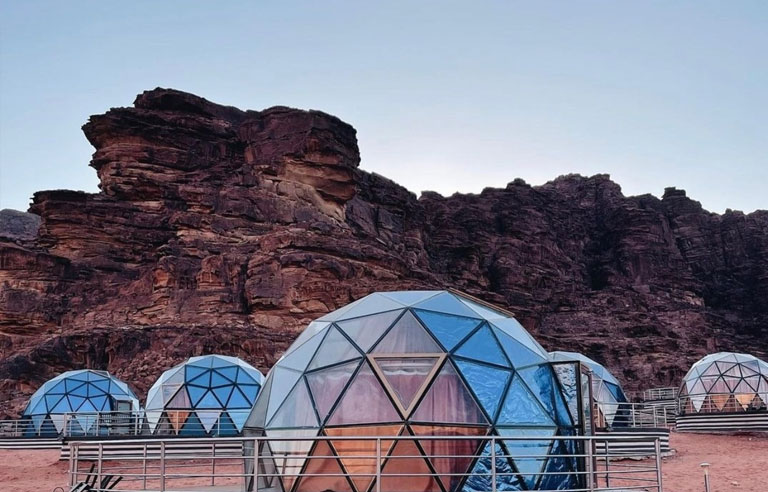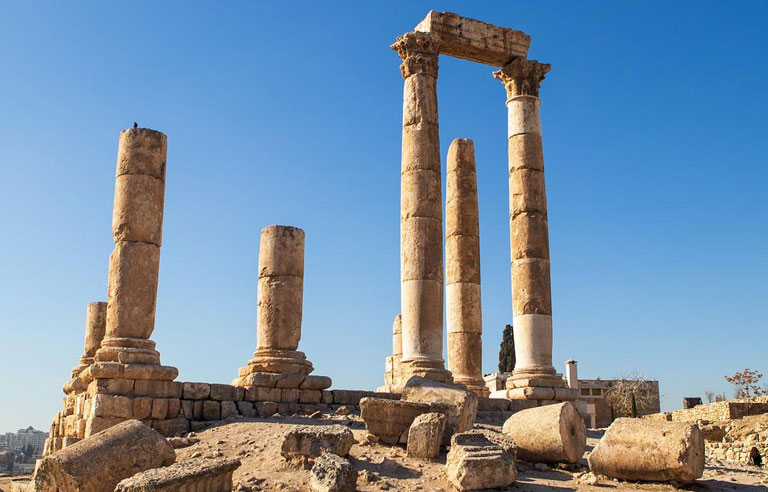 Important notes
 A single supplement is available if you prefer not to share a room on this trip. The single supplement applies to all nights on your trip and is subject to availability. Please speak to us for further information.
A complimentary airport arrival transfer is included; valid if you are arriving on Day 1.
You must provide your flight details to us at least 14 days prior to travel.
Essential trip information
Want an in-depth insight into this trip? Essential Trip Information provides a detailed itinerary, visa information, how to get to your hotel, what is included – pretty much everything you need to know about this adventure and more.
MORE
ENTRY GUIDE
MEDICAL INFO.
MONEY
SAFETY
MORE
Is this trip right for you?
We found some of the best scenery in Petra and Wadi Rum. While this trip doesn't require a high level of fitness, it's essential to be at least moderately fit if you want to take part in all activities.

At most of the historical sites in Jordan there is no shade. Bring a hat, sun protection, and sturdy, comfortable walking shoes. Winters can get quite cool, so if you're visiting at this time, don't forget to pack some warmer layers too.

In Wadi Rum you will stay in a permanent tented camp with shared bathroom facilities. While the desert may be very hot during the day, it will still be cold at night and we highly recommended warm clothes when travelling in April.

Ramadan is an annual month-long festival, during which travel can be a rewarding cultural experience, however some regular services may not be available during the day, such as restaurants or cafes, and occasionally travel can be disrupted by events. Your lead will adjust the itinerary but please consider this when selecting your travel dates. 
ENTRY GUIDE
MEDICAL INFO.
MONEY
SAFETY
Our Group Trips are intentionally small. We only stay in different 5-Star Hotels and ensure you experience luxury. From the choice of our tour guide to our mode of transportation. We go the extra mile to ensure your trip turns into an extraordinary one.
You can check out our upcoming group trips.